Tim Wall - 11 / Sep / 2020
The Basics of Cymbals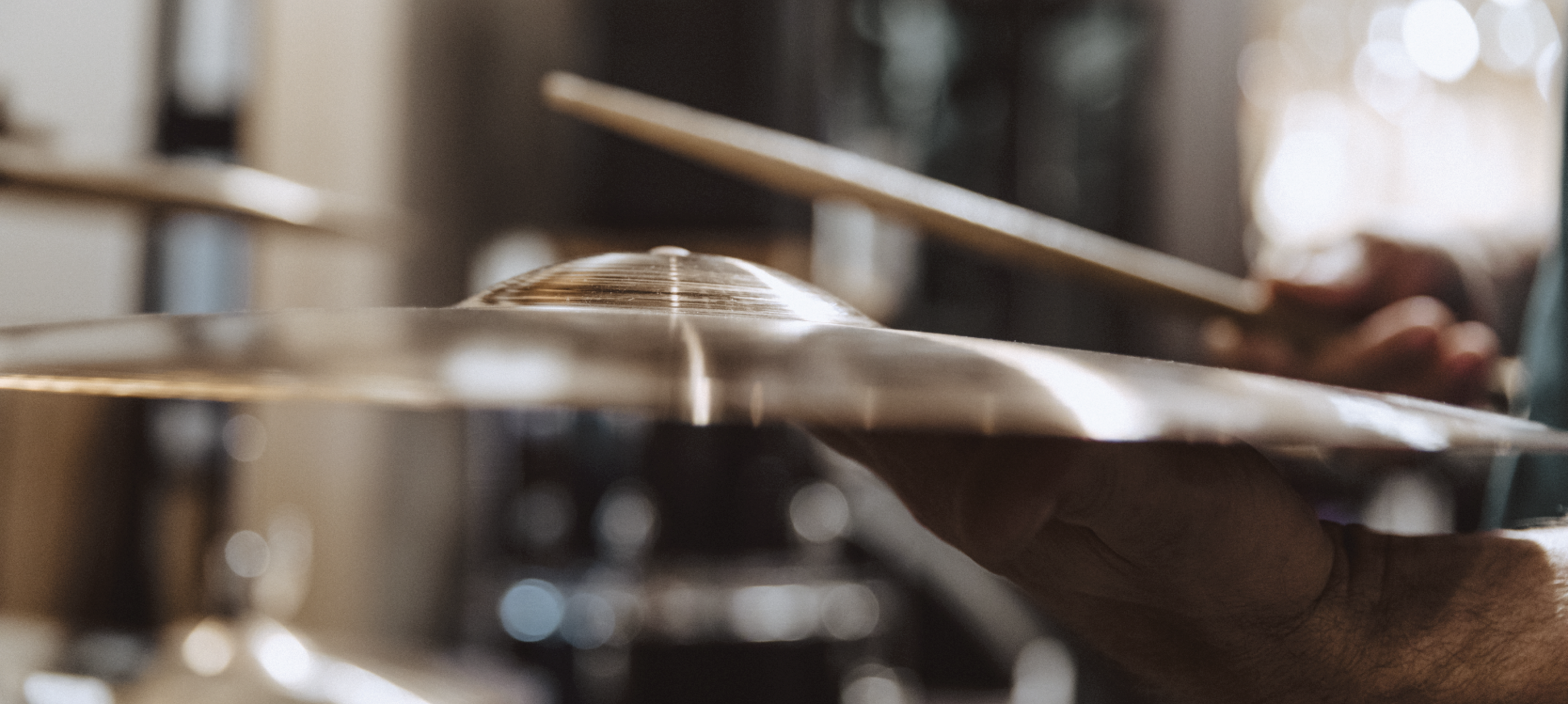 Cymbals are an integral part of the drum set that drummers rely on for the majority of drumming applications. Like all instruments, cymbals are available in a variety of different levels of quality, ranging from beginner to professional use. Using a variety of materials, shaping, and manufacturing techniques are all steps in the process that can drastically change the sound of the cymbal, as well as determine the price.
Materials
Brass
Brass is the most cost effective, and easiest to form alloy used for cymbals, making them perfect for an entry level product for practicing at home or on small, quiet stages. Brass cymbals tend to have a clear and bright sound that doesn't have the complexity or volume of a B8 or B20 bronze cymbal.
B8 Bronze
B8 bronze cymbals are made up of 92% copper, and 8% zinc. This mixture of bronze is most often found in the mid-priced range, and are a good option for live use. B8 cymbals tend to have a more bright sound and are visually differentiated from B20 bronze by their reddish tint.
B20 Bronze
B20 Bronze is the most expensive, as well as most popular alloy for cymbals used by professionals. They are made up of 80% copper and 20% zinc, and provide a warm, soft sound filled with complexity compared to B8 and Brass.
Shaping
Diameter
As cymbals become larger, they can increase in both sustain and volume.
Thickness
The thickness of the material plays a big role in the overall volume of the cymbal, it also plays a role in the playability and feel as well. Thicker cymbals are harder and are often used by drummers playing loud music where the cymbals are needed to cut through other instruments playing at loud volumes. Thinner cymbals offer more dynamic range, providing more nuance and character when playing at low volumes.
Bell
The bell is at the centre of the cymbal, its shape and size adds its own characteristics to the sound. The bigger it is, the more sustain, overtones, and harmonics it can add.
Manufacturing Methods
Cast
Casting is a more labour intensive process that requires a high degree of technique. Molten metal is poured into a cast and rolled by a machine to create a rough cymbal shape that is eventually pressed and hammered into shape. Because of its individually casted and hand-crafted nature, these cymbals tend to have their own unique characteristics that make them more complex in sound, allowing you to play more dynamically.
Stamped
These cymbals are created by stamping out the cymbal shapes from a large metal sheet, allowing for a more uniform sound across the cymbals as they cut multiple cymbals out of the same sheet of metal, as opposed to being individually casted. Stamped cymbals tend to be more one-dimensional compared to casted cymbals, the characteristics tend to be similar when playing lightly or powerfully.
If you liked this article, feel free to check out our other posts in our Learn section!