Tim Wall - 03 / Mar / 2021
Audio Interfaces For Home Recording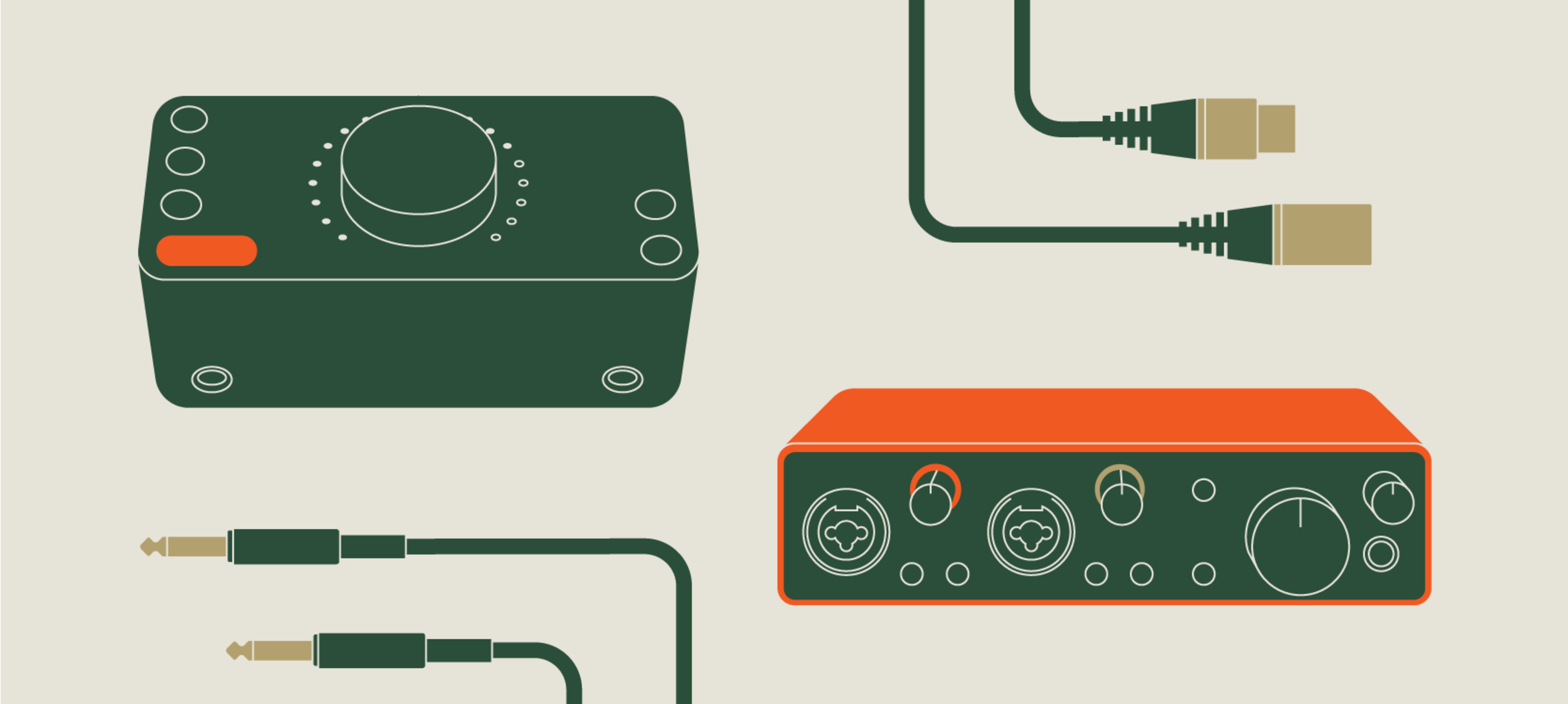 In the last year, with more time being spent at home, the interest and excitement about creating a home studio has grown significantly. There are a lot of different pieces of gear to consider when putting together this kind of setup, but this journey typically starts with the main hub of your studio: an audio interface. If you're looking for a simple microphone to improve the quality of their work calls or group chats and don't need inputs for additional microphones or instruments, a USB microphone may solve your issue. But if the goal is to have more versatility, higher quality, and the ability to record more than one microphone or instrument at a time, you'll need some sort of audio interface. 
What is an audio interface?
An audio interface is a piece of hardware that acts as a high-end sound card for your computer, connecting via USB. It provides inputs for microphones and instruments and produces higher quality audio to go out to your headphones and speakers. 
Inputs & Outputs
One important question to ask yourself is: What do you need the interface to do for you? Take a look at the gear you might have already, think about the number of and the kind of inputs you'll be plugging into the interface. How many microphones are you planning on using at once? One? Two? One microphone and one instrument? If you have or are planning on using a MIDI controller that requires a 5 pin connection, you'll need to make sure the interface supports that kind of connection as well. Deciding on what you need an audio interface to do helps narrow down your options in the vast selection of interfaces available.
One of the most popular input/output combinations for home setups is the 2in/2out configuration. This means that the interface has two inputs (e.g. for one mic and one instrument, or two mics, etc.) and two different ways of outputting sound (e.g. analog outputs for monitors, and headphones). All of the interfaces below feature XLR & 1/4" combo connectors, meaning you can plug either an XLR or 1/4" cable into the same jack.
Here are four popular interfaces in the 2in/2out category:

PreSonus Studio 24C USB-C Audio Interface
PreSonus' professional-grade XMAX-L mic preamps
MIDI In/Out
4 ladder-style LED level meters (2 input, 2 main output)
Road-rugged construction with all-metal chassis and metal knobs
Studio One Artist® & Studio Magic Plug-in Suite software bundle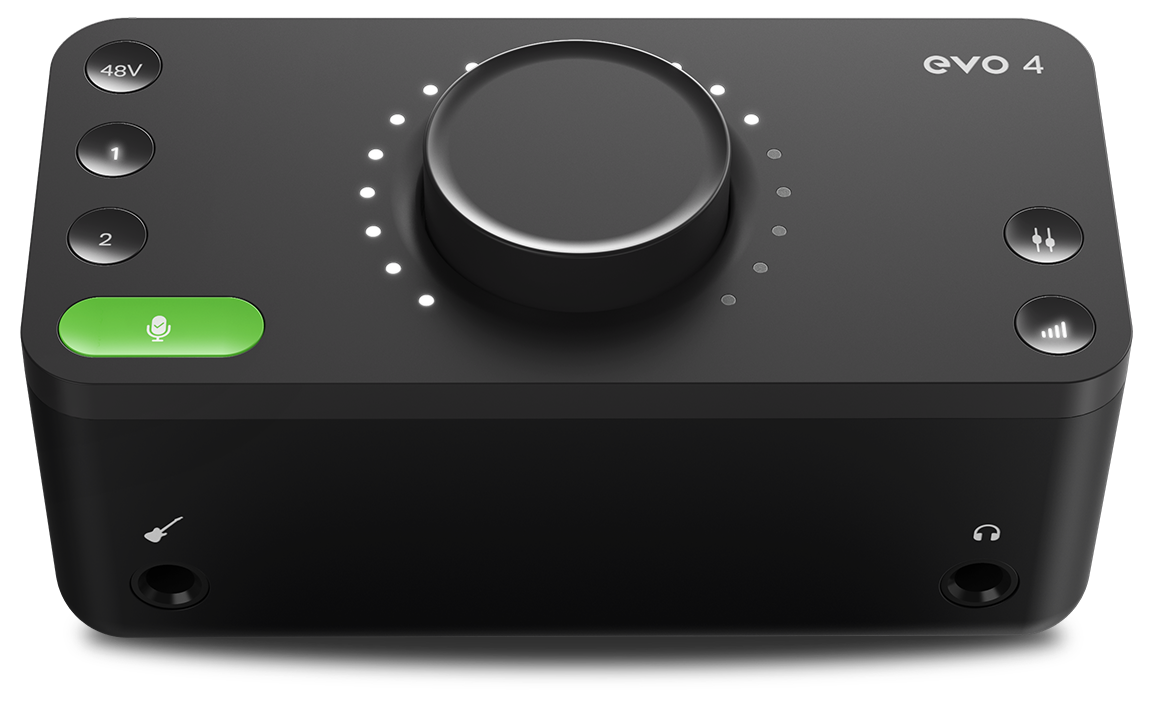 Audient Evo 4 2in/2out Audio Interface
The most cost-effective interface of the four listed here
Clean, warm, & accurate EVO mic preamps with 58dB gain range
Intuitive user experience
Smartgain feature automatically sets the gain levels when the user starts playing or singing
Software Control of your Hardware with the EVO Control app
Also, check out the Evo 4 Recording Bundle or the Evo 8 4in/4out Interface for more input options!

Scarlett 2i2 3rd Gen USB 2.0 Audio Interface
Two of the best performing 3rd Gen Scarlett mic preamps
Air mode breathes life into vocals, adding unique high-end detail
Ableton Live Lite & Pro Tools First Focusrite Creative Pack software bundle
Unique & intuitive halo level indicators for optimized gain staging
Also, check out the Scarlett 2i2 Recording Bundle

Steinberg UR22C 2 Channel USB 3.0 Recording Interface
Class-A D-PRE mic preamps
Superspeed USB 3.1 with USB-C
MIDI In/Out
Ultra-rugged build
Cubase AI, Cubasis LE, & dspMixFx mixing application software bundle
Also, check out the 4 channel version
If you only need a 2in/2out interface at the moment but can see yourself needing more inputs in the future, some interfaces feature the ability to plug in a channel strip to increase the total number of inputs. This connection is called an Optical Input. You'll more likely find this connection on interfaces of higher quality, like on the Audient iD14 MKII or the Universal Audio Apollo Twin X. 
If this article has not quenched your thirst for knowledge about audio interfaces, and you'd like further help choosing the right gear for your home studio, chat with us using the widget on the bottom left of the browser, give us a call, or send us an email!
If you liked this article, feel free to check out the other articles in our Learn section!