Tim Wall - 26 / Oct / 2020
What Is a Ukulele?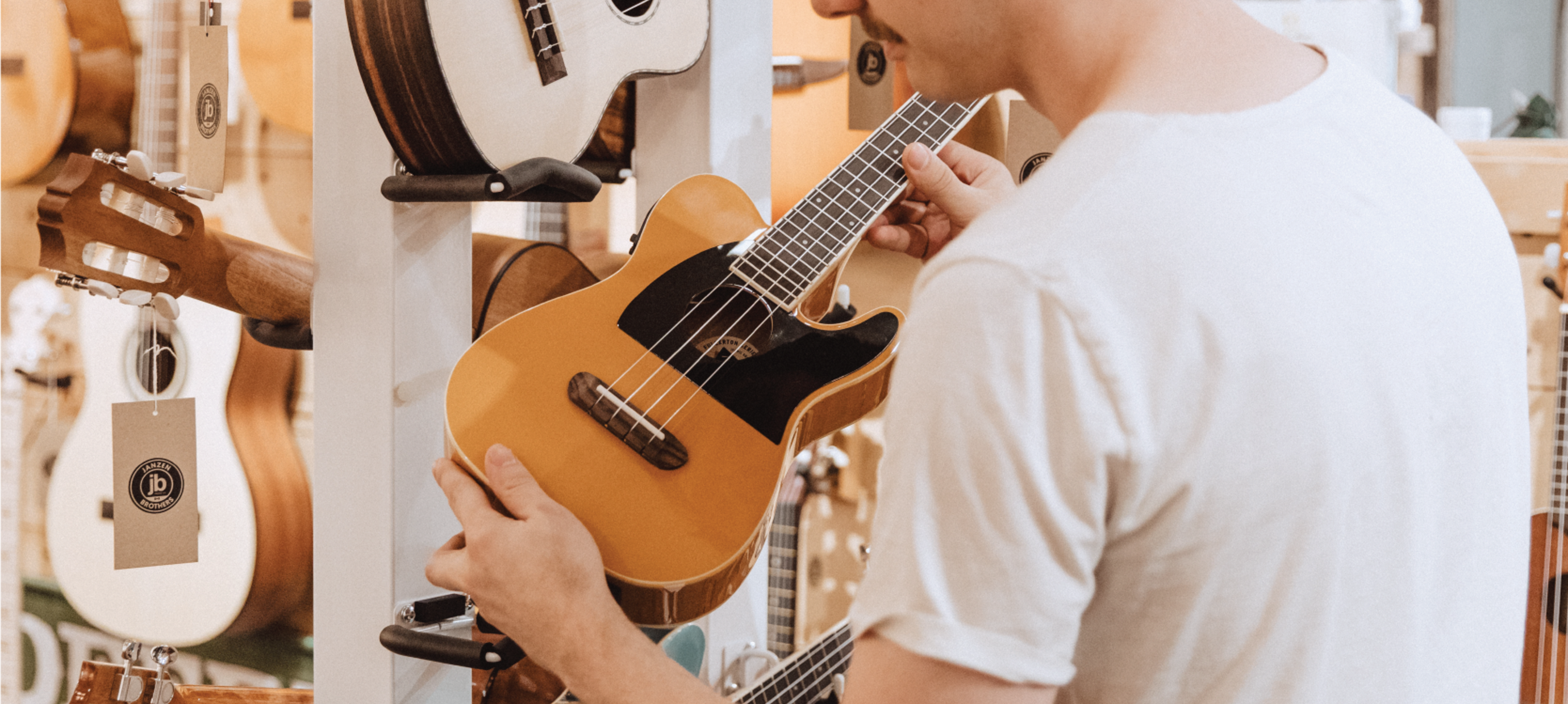 The ukulele is a small guitar-like instrument with four nylon strings. Its size and playability make this instrument immensely popular across players of all ages and skill levels, enabling you to play an incredible amount of songs by learning just a few simple chords.
Ukulele Sizing
There are a few different sizes of ukuleles available, from smallest to biggest: Soprano, Concert, Tenor, and Baritone. Soprano ukuleles, the smallest of the bunch, will have a more focused, tighter sound. As you go up to the bigger sizes, they will increase in both volume, and depth of the overall sound. It's not uncommon for customers to think that smaller ukuleles, or just ukuleles in general, are made for younger players to learn on before graduating to a bigger instrument, like the guitar. It's a separate instrument all on its own, made to be enjoyed by players young and old, at any skill level.
Ukulele Tuning
The Soprano, Concert, and Tenor ukuleles all share the same standard tuning: GCEA. Tenor ukuleles are also commonly tuned with a low G instead of a high G, providing a deeper sound. This requires a thicker wound string in place of the typical unwound nylon string.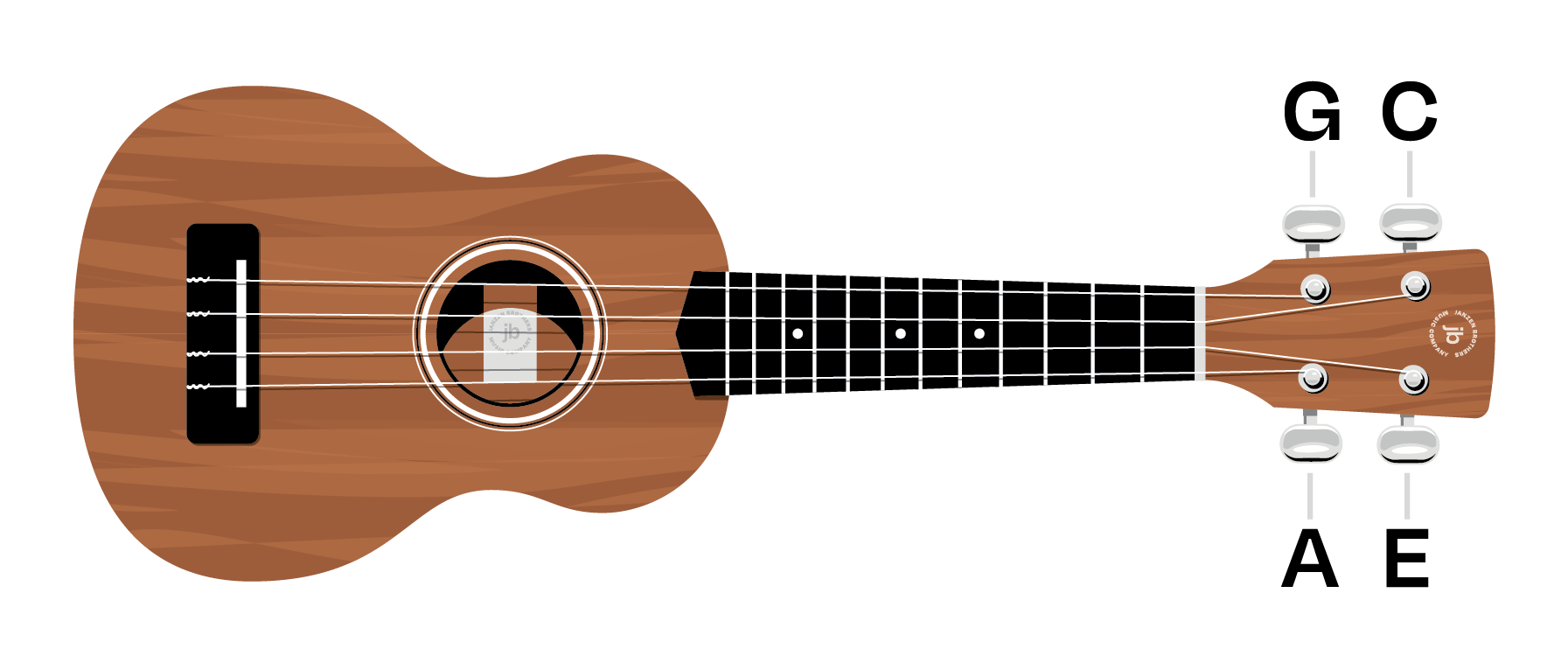 Baritone ukulele tuning is lower than the previous three, the strings are tuned the same as the top four strings of a guitar: DGBE.

Materials
Ukuleles are created using either plastic, laminate wood, or solid wood.
Plastic
Plastic ukuleles are a great option for young players, they are durable and won't warp with the changes in humidity and temperature. Although being durable and easy to maintain, they do have the least amount of nuance in their sound.
Laminate Wood
Ukuleles made out of laminate wood are the most popular kind we sell at our store. Laminate wood is a less expensive material that is created by gluing several sheets of wood together, forming the material used that makes up the body of the ukulele. They sound great and are available in all sizes. Laminate isn't as weather-resistant as plastic and may expand and contract slightly as the temperature and humidity change.
Solid Wood
The priciest option of the three, solid wood resonates more freely and provides a more nuanced sound that reveals the characteristics of the wood used. Some ukuleles will feature solid wood for the top of the instrument (the piece with the soundhole) and have the back and sides made with laminate wood to keep costs lower. Others are made with all solid wood, allowing the body to resonate as much as possible. While still overall durable, this would be considered the most delicate of the materials listed here. If it gets dry in the winter months, it's crucial to have a humidifier in your case to keep the wood from cracking.
Other kinds of Ukuleles
Banjo Ukulele
Banjo Ukuleles function and play exactly like a standard ukulele but has the body that gives you the snap and pop of a banjo. They are available in either open-back or resonator configurations.
Guitalele
A guitalele is a ukulele that has six strings and plays like a guitar. They are tuned ADGCEA, the equivalent of playing the guitar with a capo on the 5th fret.
Ukulele Bass
Ukulele basses are tuned EADG, the same as a bass guitar, but one octave higher.
If you need any help finding the right ukulele to get you started, please send us an email or chat with us using the chat widget on the bottom right, we would love to help!
If you liked this article, feel free to check out our other posts in our Learn section!